GNB has a proven track record of manufacturing high quality, custom engineered vacuum solutions for over 45 years. As the leading manufacturer of large vacuum chambers and vacuum products and accessories in the USA, we also deliver a diverse range of high vacuum, and high temperature, products and services.
Instant quote will only work for standard shapes (Box, Cylindrical and D-shaped chambers) and only on small chambers (up to 36" in size).
You can put larger numbers in, but the quote is not valid.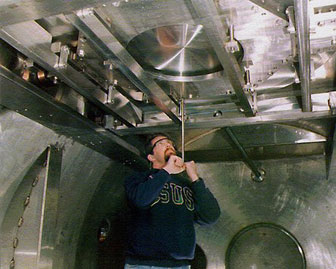 Our Vacuum Chamber Products