VALVES
We offer a variety of vacuum system components, vacuum fittings, and vacuum valves. Our long list of vacuum isolation valves, vacuum gate valves, vacuum angle valves, vacuum poppet valves, vacuum slit valves, vacuum water-cooled valves, and vacuum throttling valves are complemented by a complete line of vacuum adapters, vacuum hoses, vacuum feedthroughs, vacuum nipples, and vacuum flanges (ISO, ANSI, ASA, JIS, ConFlat, CF, KF, and NW). Our vacuum valves work reliably without vacuum lubricants, vacuum greases, and vacuum sealants.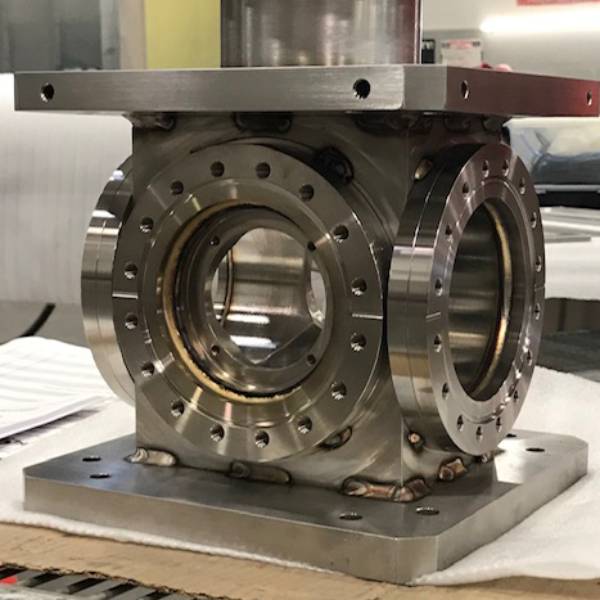 CHAMBERS
We offer customizable vacuum chamber options as well as a wide range of standard vacuum chambers. Our vacuum chambers offer controlled vacuum environments and are utilized in a variety of tasks, including, but not limited to degassing, environmental testing, vacuum atmosphere simulations, semiconductor processing, vacuum heat treatment, leak testing, ingot and crystal growing, drying, distillation, gravity determination, cyclotrons, synchrotrons, hyperloop transportation, linear accelerators, permeability testing, and vacuum coating systems.
FLANGES &
FITTINGS
We manufacture a variety of vacuum flange components and flanges such as vacuum hoses, vacuum feedthroughs, vacuum nipples, vacuum flanges (ISO, ANSI, ASA, JIS, ConFlat, CF, KF, and NW), crosses, centering rings, copper gaskets, nipples, half-nipples, tees, elbows, viewports, flex bellows, metal hose, and more. We also sell vacuum gaskets, vacuum tube fittings, vacuum hardware, vacuum o-ring gaskets, vacuum plate nuts, vacuum bolts, vacuum adapters, and more. Many of these products are in stock and ready to ship.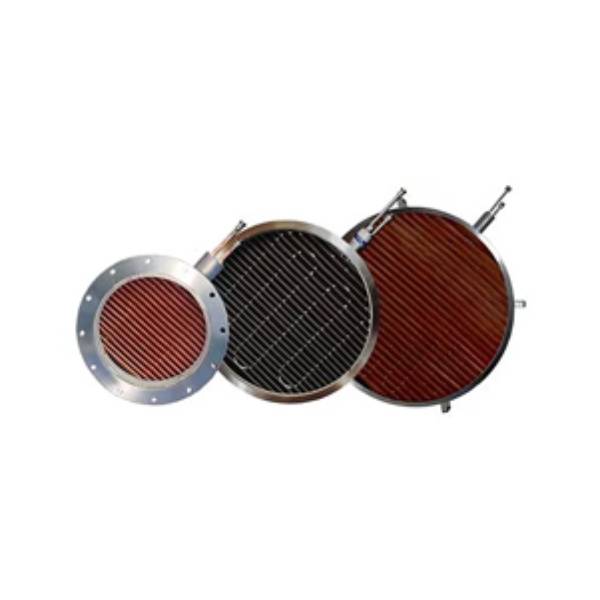 CRYO PRODUCTS
We offer a variety of cryo products, including Meisner coils, cryo-coils, cryo panels, liquid nitrogen traps, multi-coolant baffles, vacuum baffles, and more. You can use our cryo products in systems designed for water, liquid nitrogen, liquid helium or cryo-compressor coolants.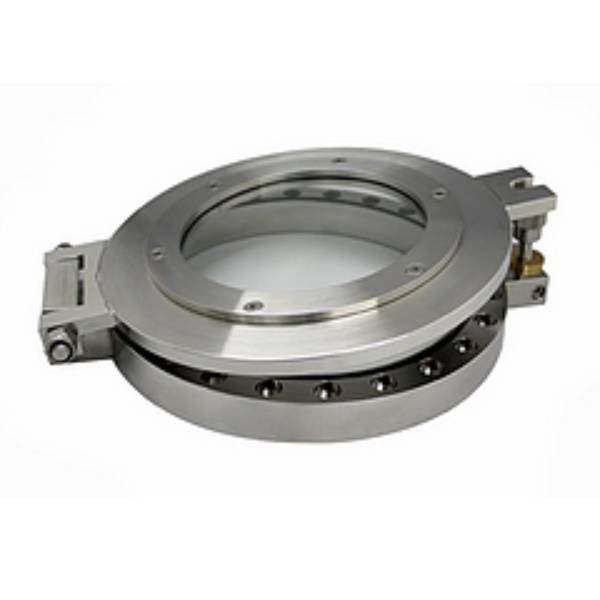 ACCESSORIES
We have various high vacuum accessories available that can be used such as electrical feedthroughs, foreline traps, vacuum valves, viewports, stroboscopes, selenium traps, vacuum tubing, sanitary tubing, sanitary fittings and oil traps. If you are looking for commercial fittings, bends, or tubing, we likely have what you are looking for.